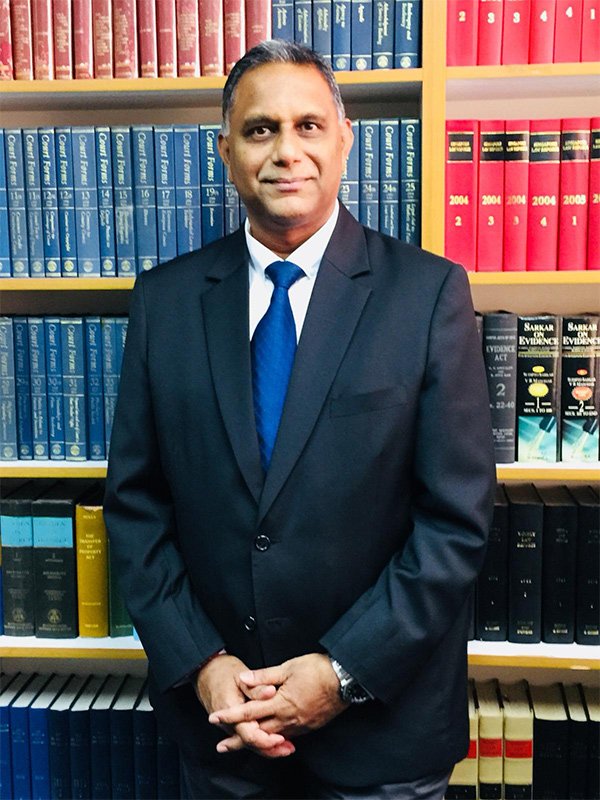 About Ganesh S. Ramanathan
Academic, Professional & Other Credentials
Graduated with LL.B (Hons) from the University of London (External) in 1992.

Was Admitted to the Honourable Society of the Middle Temple in 1992.

Was Called to the Degree of the Utter Bar of England & Wales in 1993.

Was Called to the Singapore Bar in March 1995.

Have been in active legal practice since then – over 25 years now.
Certificate in Administrative Management from the Institute of Administrative Management (1987).

Certificate of Participation in Basic Mediation Workshop and Intermediate Mediation Workshop jointly conducted by the Singapore Mediation Centre and the Eagles Mediation & Counselling Centre (2000).

Graduate Certificate in Management Consultancy from the Institute of Management Consultants (2002).

Certified Practitioner of Neuro-Linguistic Programming (NLP), trained by Barney Wee of Mind Transformations Pte Ltd, approved by the American Board of NLP (USA) (2019).

Accredited Mediator of the International Institute of Mediators (Singapore)(iiM), trained by Master Mediator Dr Lim Lan Yuan (2019).

Attended a workshop conducted by Professor Joel Lee on How to Negotiate Effectively(2019).

In training to be an Optimal Performance Leader, trained by RoelienLuijt, founder and Managing Director of Mind5 Training B.V.
Legal Assistant at M/s Mansur Husain & Partners (March – July 1995).

Legal Associate at M/s Winston Low & Partners (August 1995 – May 1996).

Legal Associate at M/s Hilborne& Co (June 1996 – August 1999).

Partner at M/s Hilborne& Co (September 1999 – September 2000).

Founding Partner at M/s Ganesh & Colin (October 2000 – May 2002).

Partner at M/s Karuppan Chettiar & Partners (since June 2002).
Legal Practice
Notable recent reported case
Shepherdson Terence Christopher v Singapore Recreation Club
Shepherdson Terence Christopher v Singapore Recreation Club (OS 218/2017)
Decision by Judge - (2017) SGHC 323
Assessment of Damages by Registrar - (2019) SGHCR 05